THE STEP-UP
Toyol – Signature Edition is specially made for collectors. We produced a limited amount of only 30 pcs with the driven goal of providing collectors greater value and enhanced overall quality to deliver top tier performance.
It has the same length and same specifications as its predecessor.
However, to give you an even better fishing experience this Signature Edition rod has been enhanced in a few core areas. The improvements we have made are:
TITANIUM SEAGUIDE
Choosing the best guides is the key to greater performance. We have decided to use top tiered Seaguides Titanium Micro Guides and FUJI KR Micro Guides as its main components. Not only does it offers drastic improvement on the performance, but also delivers in terms of response and rod feedback by reducing the rod's overall weight, giving you that ultimate balance sought for which is key to angling techniques. As a result, casting lines with this Signature Edition rod gives you ultimate control seamlessly and effortlessly.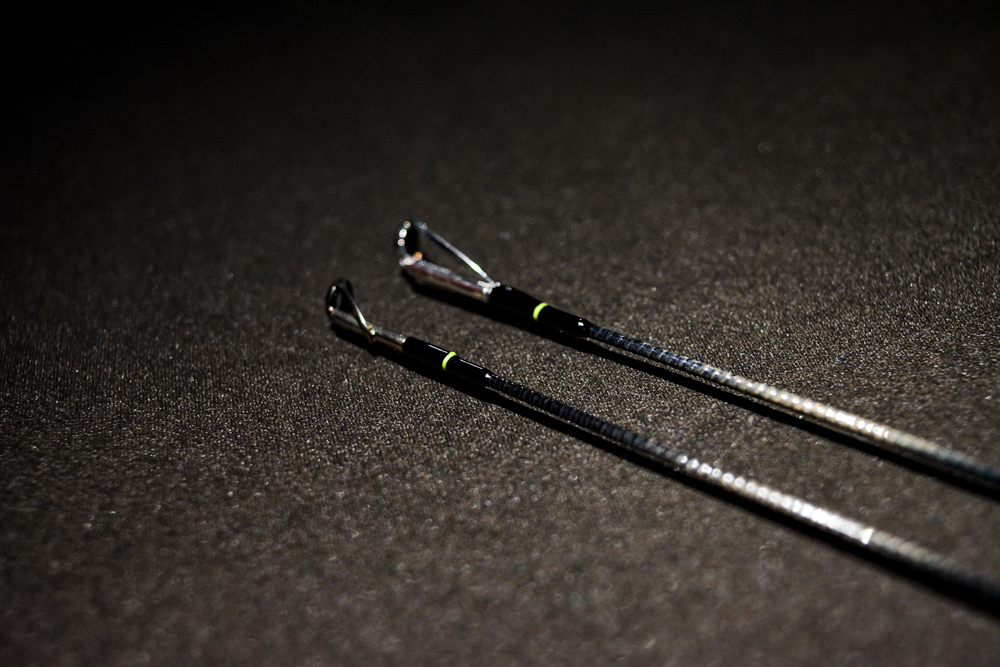 JAPANESE IM8 & SPIRAL X-WRAPS BLANK
The Japanese TORAY IM8 blank backbone has been improved with an additional layer of Spiral X-Wraps to provide the much needed extra power required during those priceless moments you are fighting to land your prized catch. With the Carbon Monocoque design, it allow anglers to feel and receive subtle feedbacks even from nibbles and soft bites underwater. The enhanced carbon material it is made from thrives to improve vibration and feedback sensitivity. As we always say, when it comes to ultralight fishing it's all about feeling those vibes of your prized catch.
FEEL GOOD FACTOR
Colours are always the main ingredient whenever we design our product. The reel seat and Carbon Monocoque carbon have been exquisitely painted lime green to exude that "feel good" factor during fishing. With lighter and modern customized grip reel lock nuts installed, it offers additional pleasure, ease, and comfort during fishing.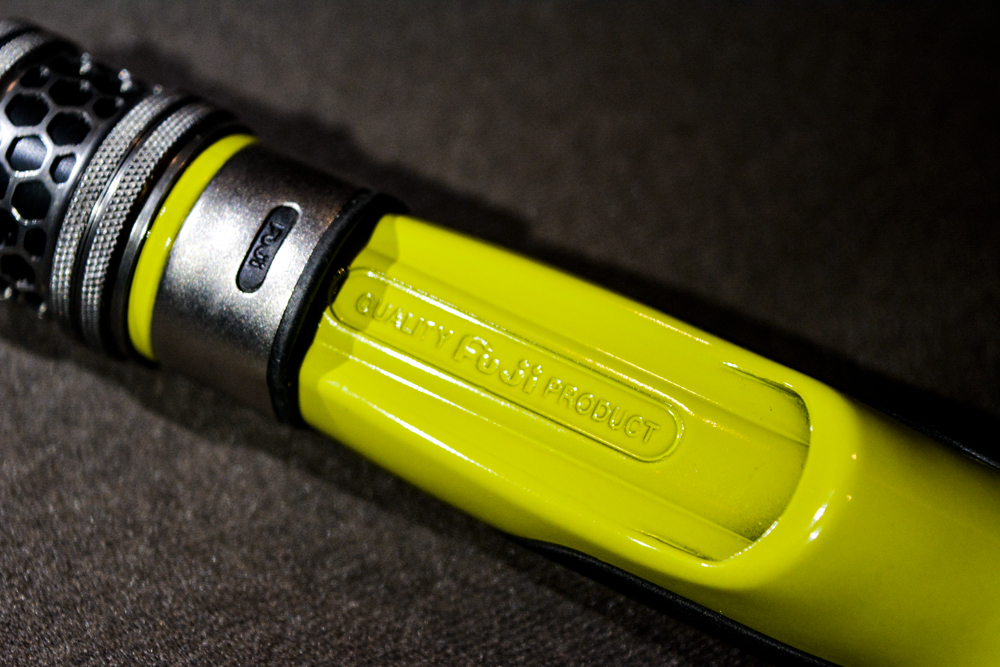 ROD BAG
Having a good quality fishing bag is the icing on the cake for such a premium product. You will love our fishing bag quality that has been equally exquisite in it's design to pair up with this premium rod. Not only thicker, this rod bag comes with three compartments specially customized for Toyol – Signature Edition to protect the rod and two top tip sections. bag is a plus point. You going to love our fishing bag quality. Thicker rod bag with three compartments specially customized for Toyol – Signature Edition to protect the rod and two top tip section.
PREMIUM ROD
This is not only a rod you can rely on, but when you use it, you feel like it has been exquisitely and dexterously designed just for you. We at Kanicen Nix are passionate anglers like yourself, and we have always dedicated our efforts to bring products to you on a 'by anglers, for anglers' basis. We understand what really matters whenever anglers decide to buy new fishing rods. Kanicen Nix himself personally takes the effort to go out to the field to learn, improve, implement and produce the best quality rods possible for anglers. And this Toyol – Signature Edition is currently one of his best works yet, it is a true work of art.
Staying true to the concept of being made specifically for collectors, this premium rod comes with a Certificate and a Grant as proof of purchase. The idea is if any chance you decide to sell the rod, there will be a need to go through us for verification to ensure the authenticity of such a premium product is secured.
Being the best in line among our products yet, we sincerely hope you enjoy ultra-light rock fishing with our latest Toyol – Signature Edition. And please share your photos with us, for angling is all about about the joy and passion we gain from priceless moments experienced during our angling adventures. 🙂
Price
The rod price starts from RM1200.00 (USD310.00) based on the serial number. For overseas and bulk purchases or further custom designs, do not hesitate to contact us for a quotation.
Where to Get
To order contact us at our Facebook page at:
https://www.facebook.com/kanicennixmalaysia/