CUSTOM MADE
Mushroom worm hook is cherished especially by snakehead finesse fishing enthusiasts, the KN Mushroom worm hook pairs perfectly with all finesse worms. The worm hook is crafted to match GELI-GELI for size #6 and size #4 for NYOT NYOT. The heads are precisely crafted with smooth sparkling head surface.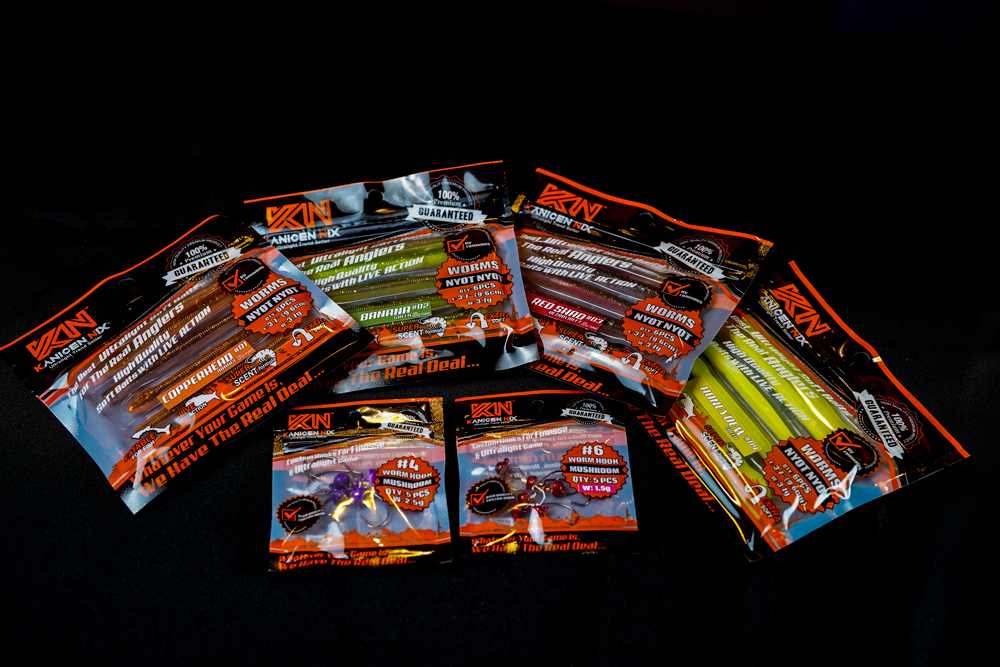 The hooks are custom made with machine sharpened. The hooks quality offers great strength and durability suitable for ultralight game. We took few times to get it right with multiples field testing to ensure it suit the nature of our game. It never been easy but the efforts is paid-off.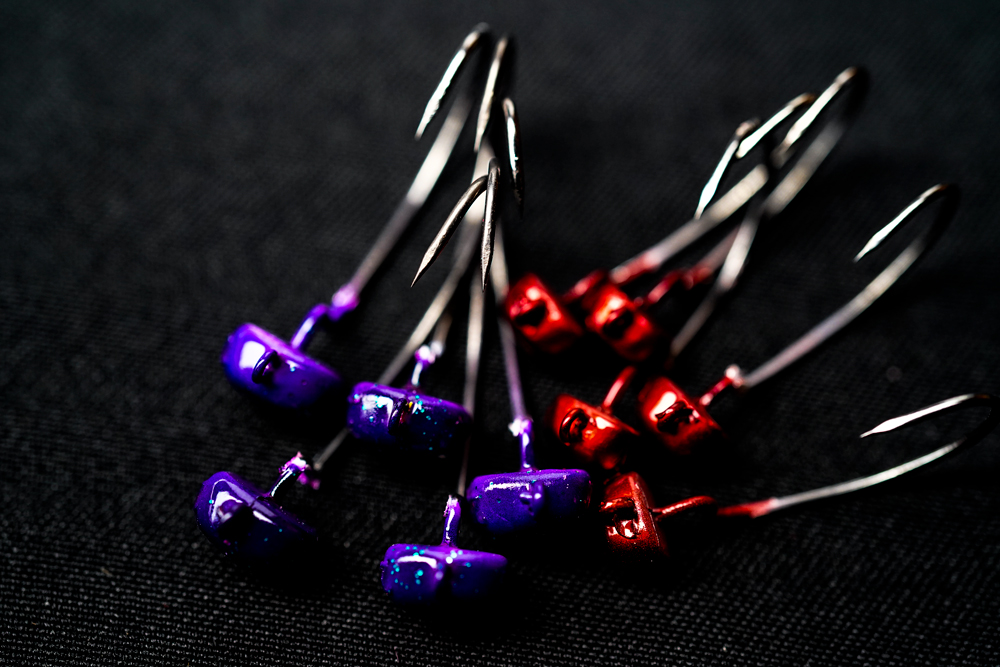 This mushroom worm hook is suitable for all common soft baits in the market and is the perfect pairing for our GELI-GELI and our latest NYOT NYOT drop shot worms.
COLOR VARIETIES
We have 2 main colors with candy red and candy purple. Both colors are induced with flakes and the hook heads is coated with durable powder finishes to ensure the color doesn't peel-off easily.
BUY ORIGINAL
Buy original marked with KN our brand.
PRICE & SPECS
Price 1.5 gram: RM15/pack
Price 2.5 gram: RM17/pack
Per Pack Quantity: 5 pcs (1 color)
WHERE TO BUY
To orders please visit our Facebook page at: